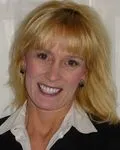 Gaye Jones is a Licensed Psychotherapist in the state of Texas. She received her M.A. Christian Counseling from Houston Baptist University, B.S. Psychology and M.S. Mass Communications from Oklahoma State University, and Certificate in Youth and Family Ministry from the Episcopal Seminary of the Southwest. She completed her graduate psychotherapy practicum and state licensure internship requirements in both church and private clinical practice settings. She is a member of the Christian Association for Psychological Studies, Association for Contextual Behavioral Science, and Houston Counseling Association. She served as an adjunct professor for 7 years at Houston Baptist University teaching Child and Adolescent Psychopathology and History of Theoretical Systems and is currently a faculty member at The Iona Center of the Episcopal Diocese of Texas where she developed and instructs clergy on identifying psychopathic characteristics in congregations.
Mrs. Jones specializes in treating trauma that results in depression and anxiety (including Posttraumatic Stress Disorder), unresolved grief, life adjustment challenges, feelings of guilt, missed opportunities, and a lack of purpose or meaning. For those who prefer, Mrs. Jones provides faith-integrated clinical approaches that work to rediscover and deepen one's relationship with God by seeing the presenting issue as an opportunity for growth through development of perseverance, character, and ultimately hope and renewal.
In addition to psychotherapy, Mrs. Jones is recognized as a dynamic and engaging speaker. She has provided various seminars and speaking engagements regarding Divorce Recovery, Helping Families in Crisis, Helping Youth in Crisis, Boundaries in Care-giving, Challenges in Blended Families, Managing Conflict in the Church, Adolescent Depression, Children's Rights in Divorce, The Myths of Happiness, Grief Recovery and Trauma Recovery.
Prior to becoming a Licensed Psychotherapist, Mrs. Jones worked with several businesses in advertising, marketing, business development and process improvement positions as well as served her church as Youth and Young Adult Minister and Small Groups Coordinator.
Civically, Mrs. Jones has been married 27 years and is involved in golden retriever rescue and rehabilitation, golf, English equestrian riding and training, is an Orangetheory enthusiast, enjoys reading, gardening and DIY projects and spending quality time with friends and family.